Launched in 2016, Project 44 was created in honor of the late Andrew Smith. Wearing the #44, Andrew was a beloved, standout member of Butler's two-time NCAA Finals basketball team. Having been a personal recipient of a bone marrow transplant in November of 2015, Andrew and his wife Samantha were blessed with an additional three months together to make and share memories that would last well beyond Andrew's final days on earth. On January 12, 2016, at the age of 25, Andrew passed away following a two-year battle with cancer.
Committed to carrying out Andrew's selfless work, Project 44's initial goal is to save 44 lives. With a 1:430 ratio of registrants to matches, 18,920 new registry members are needed. Now an incorporated 501(c)3 non-profit organization, Project 44's enhanced broader mission is to save lives by fostering a mainstream sense of moral obligation and willingness to support and join the bone marrow registry.
Samantha Smith is an Indianapolis native passionate about all things Butler Basketball, the betterment of others, and food. Smith is the owner of Samantha Smith Speaks, a public speaking business focused on the empowering of young adults, women, and professionals in the workplace. She speaks at business conferences, schools and universities, and company-wide outreach events. Smith also gave a TED Talk in Indianapolis, sharing her life story and inviting others to boldly change the world. Alongside speaking, Samantha has solidified her presence in the blogging world having successfully run and written two blogs, Kicking Cancer with the Smiths and Samantha Smith Speaks, that have garnered millions of views and an outpour of public support and engagement. Smith does freelance writing and can often be heard guest-hosting on various podcasts. Samantha is Co-founder and Chief Executive Officer of Project 44 and serves as the President of the Board of Directors. Project 44 was launched in 2016 in honor of Samantha's late husband, Andrew Smith, and has been featured and highlighted in CBS Sports, ESPN, and USA Today.
Krissi Edgington is the owner of KPE Consulting, a marketing consultancy focusing on branding, communications and strategy. Krissi's background is rich with sports, healthcare, higher education and nonprofit experience, having worked with corporate and individual clients including American Honda, NASCAR, NBA Players Association, St. Vincent Health, Wake Forrest Baptist Health, Butler University and numerous professional and Olympic athletes. Krissi's work has garnered media in outlets including USA Today, The New York Times, The Wall Street Journal, The Washington Post, ESPN, NBC, CBS, FOX, and others. Representing her clients' interests, Krissi has built programs with partners including Microsoft, Target, Under Armour, Coke, Subway, IndyCar, USA Track and Field, USA Gymnastics, USA Diving, and others. Building and implementing cause marketing programs is an area of focus for Krissi, helping clients leverage their brands to create a positive cultural impact. Krissi is a graduate of Butler University and a former member of the Butler University Young Alumni Board. She is Co-founder and Chief Strategy Officer of Project 44 and is the Vice President of the Board of Directors. Krissi has also served on the Special Projects Council for the Children's Museum of Indianapolis.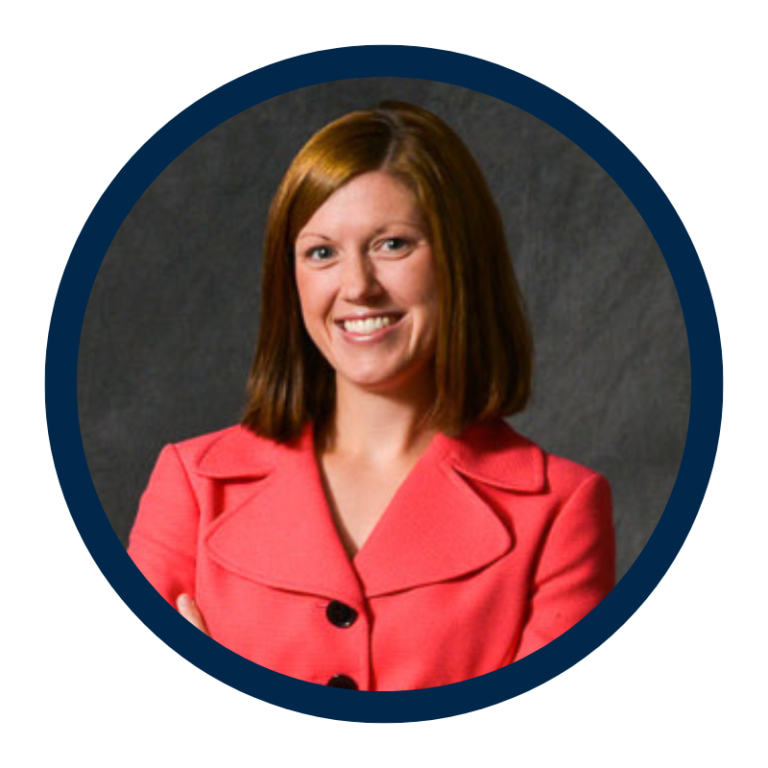 Executive Director of Principal Gifts, Butler University
Managing Director/Financial Advisor, Baird
Senior Director, Resultant
Project 44/Be The Match – Butler University
For media or corporate partnership inquiries
Please contact Krissi Edgington
For private donors or speaking inquiries
Please contact Samantha Smith
Please contact Project 44
Join our mailing list and stay up-to-date with upcoming events, drives and inspiring match stories.